Please Donate, Every Little Helps
We are asking for your help.
We are essentially bankrupt having spent everything trying to save Blake's Life and care for other sick dogs. 
"Just paid Blake's final bill. Pmad is bankrupt but we will bounce back. Sorry I could not save you Blake. Your a special boy. Special thanks to Jennifer Doherty and Dr Mazzochhi who have gone above and beyond medical and friend compassion. We love you."

Kathy – Puppy Mill Awareness Day
Fundraising is constant! Please Donate!
PMAD has ZERO paid employees.
All donations go towards education and the direct needs of foster dogs.
We are a not for profit 501 C 3.
All donations are tax deductible as allowed by law.
As a Thank You, when you donate, we will add you to our supporters page.
This is what happened with Blake.
Blake was a 4 year old Boston Terrier who found himself in need of a new home. He was born in a home that showed him lots of love for the first 4 yrs until one 4th of July.
The stress from the fireworks caused a seizure and since he was no longer "perfect", he found himself unwanted.
Even though this woman created this life, she felt no responsibility towards him when things went south and it was up to a rescue organization to not only pick up the pieces of Blake's broken heart, but his medical needs too!
"Blake had epilepsy, which was treated with medicine. He would of always needed his pills each day but unfortunately the medicine stopped working."
When Phenobarbital stopped working, Blake his seizures became more frequent and severe. With the help of our veterinarian, we started him on another type of medicine that was more expensive but we wanted him to pull through and wanted to do everything we could to save this sweet guys life.
He was a sweet, loving boy. Good with dogs and children. We don't know about cats!
He loved to snuggle and play ball. He was a gentle soul and we were working very hard with our vet to make him healthy again.
Please Consider helping Puppy Mill Awareness Day with a donation in Blake's name. Although  we were unable to save Blake, there are other sick, abused, abandoned and rescued/ Puppy Mill dogs like him that desperately need help.
Again we rely solely on our fundraising efforts and kind donations from people like you to enable us to continue rescuing and caring for animals in need and raising awareness of Puppy Mills.
Your tax deductible donation of any amount would be gratefully received and go a long way to help us continue doing what we do.
More Photos of Blake
Please Donate
Or by check to: PMAD
988 W. Veterans Hwy
Jackson, NJ 08527
We would like to give our heartfelt thanks for your donation.
Although we can't bring Blake back, we take consolation in knowing that his memory will live on and his story may help save other sick, abused, abandoned and rescued Puppy Mill dogs like him.
Your kind donation will help us continue our work of rescuing abused, neglected and abandoned animals. Providing education, advocate and close down Puppy Mills.
---
Thank You to
Janine L – Clay, NY
Melissa W-T – Newton, PA
Mike and Michele S – Spring Brook Township, PA
Andre H and Frank M – Maggie Valley, NC
Susan D – Brick, NJ
Susan M – Jackson, NJ
Mike and Arlene H – Manchester, NJ
Merriane Klink – Duncannon, PA
---
We would also like to express our gratitude to Brick Animal Hospital for all of their compassion and understanding. They truly care about their patients and give their all.
---
Thank you once again for your kindness.
Kathy – Puppy Mill Awareness Day.
Still Want To Donate?
If you would still like to donate but haven't, our needs are constant and ongoing, relying solely on our fundraising efforts and kind donations from people like you. Our work continues 365 days a year. If you would still like to make a gift in Blake's name, Please do so and in the comments section write Blake's Memory.
Or by check to: PMAD
988 W. Veterans Hwy
Jackson, NJ 08527
---
You can now donate your car, boat or RV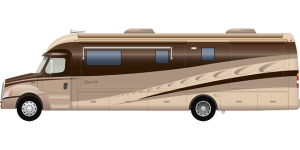 Puppy Mill Awareness Day will receive a portion of the proceeds.
Click image for more information
---
 Donate your discarded, broken, used, or unwanted phone or device
Contact us for more information about donating your phone or device